ॐ
सर्वेशां स्वस्तिर्भवतु । सर्वेशां शान्तिर्भवतु । सर्वेशां पुर्णंभवतु ।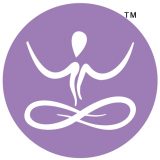 When the only constant is change, change by choice not by chance. Change for a greater fulfilment, for utilizing your potential, for standing in your own exuberance & make it permanent.
Permanent change truly happens when we understand the spiritual aspects of our life journeys. As we oscillate between our old self & new self on the path to self-actualisation, it is critical to change with a conscious spiritual understanding, so that our Spiritual Capital is permanently enhanced.
Spiritual Life coaching & Sacred Divinations like Tarot, Angel & Crystal healing are designed with the intention to support you for enhancing your spiritual capital & empowering you for lifetime. Mokshana is all about the guidance, pointing to the self-empowerment, hand holding & nudging you softly & firmly while you work on yourself & ascend to a higher plane.
Empower yourself in a way where people are inspired by you, become inspiration for others as you discover your best version.
A new age Spiritual Coach, Mokshana is a Gifted Empath, a Reiki Master, a Natural Healer, & a Shaman who has been working with both individuals & corporates for the last 25 years. This gives her valuable insights into the difficulties of balancing work, love, health, & the inner self.
Mokshana's wealth of corporate experience & spiritual depth helps her give advice about your daily life & business so that you can create a life of passion, success & meaning. Her life situations & professional experiences have been invaluable in enabling her to understand human behaviour & people in general. She is of the firm belief that real & permanent change happens when you build up your Emotional Quotient along with your Spiritual Quotient.
The last couple of decades of her life have been dedicated to self-development, enhancing & developing her emotional & spiritual quotient. She has had the privilege of being trained by a Himalayan Yogini & Mystics, global masters & teachers. She has spent a great deal of time in retreats, in energy centres & the Land of Mystics, Rishikesh. In her one-on-one sessions, she has been personally groomed, guided & coached by Maa Gyaan Suveera. She has been attuned for CI plus, Mantras, Akashic records, Aura reading, Gyaan Cowries & many advanced divinations.
Share a message to begin your journey !